Meet The Staff
My staff and I would like to welcome you to our dental office. At our office you will experience a comfortable and friendly environment that is designed with the best patient care in mind. We are a private dental practice providing comprehensive general dentistry as well as the latest cosmetic procedures. - Dr. Andrew Chu
Jina
As the business/office manager, I'm not involved in direct patient care but I am so proud of the quality care our office provides. Our values are Personalized Care, Precision and Excellence, Honesty and Integrity. Our office is truly committed to these values both in our practice and in our daily patient care.
Maeghan
I'm dedicated to staying up to date with dentistry's clinical and technological advancements so that I can better serve my patients. I also enjoy explaining the financial aspect of their treatment and dental insurance. I love the way our team creates a family atmosphere and provides high quality care. It gives me great joy to work with such great people and to see our patients keep coming back.
Hobbies: Hiking, Indoor Cycling, Watching my 3 sons play sports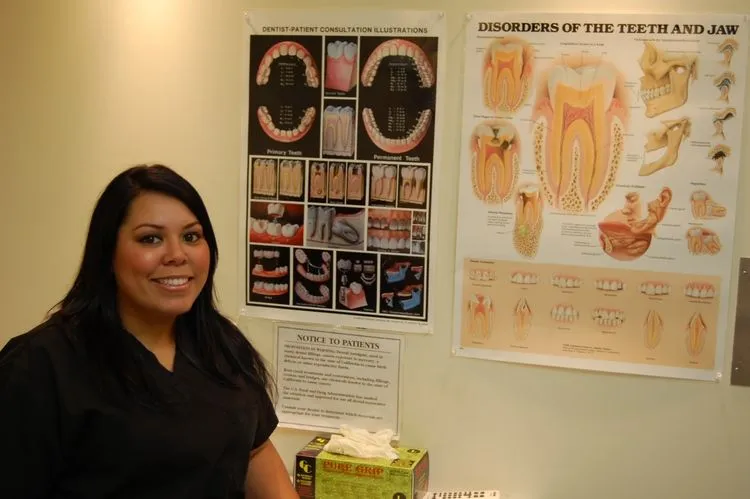 Lucy
What I love most about my job is that I get to know my patients in a personal way. I also love that my work environment is such a friendly place that the patients are comfortable enough to bring their whole family. It's a great compliment when patients appreciate the way I helped make their visit more pleasant, fun, and exciting for them. I always give my 100% dedication and greet those that come with a warm welcoming SMILE!
Hobbies: Playing softball, Being Assistant Softball Coach, Watching all types of sports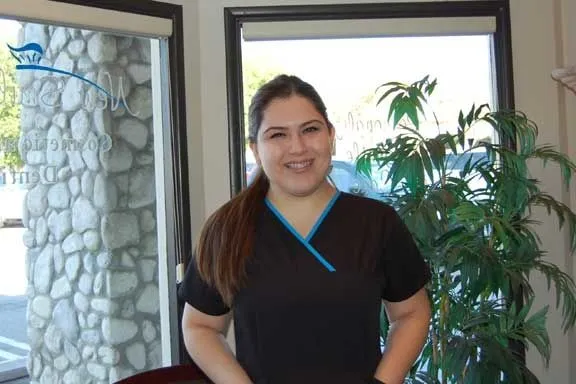 Kimberly
What I love most about my job is interacting with the patients and geting to know them on a personal level. I love how our office focuses on making the patents feel comfortable while taking care of their dental needs the best that we can. It is great to see our patients come back time and time again.
Hobbies: Playing basketball, walking around the park, and antique shopping.
Hoi -Registered Dental Hygienist
I entered the dental field because I was interested in the artistry of dentistry, the atmosphere and the abilities to provide quality service to patients. It gives me joy when patients LOVE their smile! It's a very rewarding job when you know you can make a difference in how good a patient feels about their oral health. My goal is to provide all my patients with a beautiful healthy smile while creating a relationship with each patient.
Hobbies: Hobbies-photography, traveling/exploring, trying out new restaurants and food